We need a Motivational & powerful slogan on save energy. because Energy plays a vital role in the movement of life on earth. Saving energy not only reduces expenses but also protects the environment. That's why Conserving energy resources are necessary for future use.
As our earth doesn't have unlimited resources. Consuming resources wisely can guarantee the longer use of natural resources. save energy slogans can bring awareness to people to save energy. Catchy energy slogans will also bring a positive change in the environment. What are slogans and how they can help in energy-conserving? Let's see in this article.
What is a slogan
A slogan is a short catchy phrase of 5 to 6 words that draw attention to the event or the issue. It provokes the need to save resources. Energy demand is increasing as the population is increasing day by day. If not controlled it can lead to an energy crisis. Many countries are facing an energy shortage. So high lighting the issue is need of the day. Educating people to save energy and use it when needed most is very necessary. Slogans can play a vital role in this campaign.
How to write a slogan
Writing slogans to save energy is a very crucial task for awareness campaigns. It draws the attention of the public to the sensitivity of the issue. A slogan can convey the message more easily which can be saved in memory. As a result of this Every time you see an extra light, a slogan will move you to switch it off.
Tips to write perfect save energy taglines/slogans
There are some points to be considered while writing a slogan.
Keep your slogan shot and simple. It will stick to the mind.
Define the key benefits of saving energy. Why it's important to conserve energy resources so the issue can get the attention. The sooner we convince the people the more we save.
Use rhythm, rhyme, and ring to make a memorable slogan.
Get inputs from people. Involving the public, concerning the energy department's employees and students in generating slogans is a good idea. So you can have diverse perspectives and choose the most comprehensive one.
Make a slogan that goes beyond time limits. this issue will be hanging over unless dealt smartly. We have to make it energy saving a habit.
Why slogan on save Energy are important?
Creating awareness among people for conserving energy is very crucial to deal with energy shortage. Slogans help people understand the issue and deal with it wisely. Energy saved today will brighten our tomorrow. So it is much needed to convey this message today. in other words, Slogans are the backbone of any awareness campaign. It gives meaning to your struggle.
Your message us being remembered for long tines if it conveyed through a well-constructed slogan as it sticks in the mind. slogan helps your job in a much easier way and less time.
Powerful and Motivational Slogan on Save Energy
Energy saved is energy produced.
Just turn Off
Save energy, save money
Take control of your energy bills.
reserve live on the earth.
Save future Now
Be nice. Put the lights off.
Save energy, achieve synergy.
Keep on preserving.
Focus on Energy maintenance.
Go on saving.
Be cooperative. Turn the power off.
Be the saver of energy for the favor of earth.
Save energy it will save you later
no one without light
use energy smartly
conserve your life
Put a STOP to the energy waste
Save now to Secure Future
imagination without light is scary
everyone needs light
Save light to see more beauty in future
Feel it necessary to Worry.
Think, it's not okay
Don't let that light on
Don't waste, it's a risk
Give a long life to energy
Turn it off
save it better to survive
if you do not use turn it off Dude
More conserved resources, more reserved life
Save energy & Rule the world
Saving energy saves your money
Check your energy bills.
Be responsible, save energy
save it, can't live without it
Spare one Watt; save a Lot
when the Sunrise turn off the light
Use energy the right way
Waste not save a lot
Above all are the best slogans that motivate everyone to save energy.
For More: 105 Powerful Solar energy slogans and taglines ideas
How to test your slogan on save Energy?
Once you have completed the first step of slogan generation, the next comes testing. Give a trial to your slogan. Make a list of slogans that most accurately describe the issue. Then ask your team members, employees and the general public to give reviews. Tell them to include or exclude the things if they wish. Then carefully analyze their answers. It will give you a better vision. See what they include and exclude. You can also go for voting on social media forums.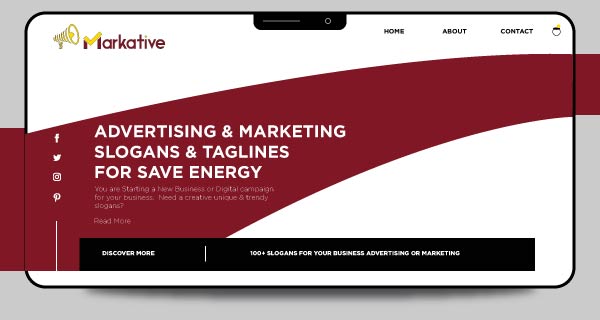 Where to use your Save energy slogans & taglines?
The last step in this process is where to use your slogans so it can get attention. Choose the places wisely so that you can access more and more people to get a message. So here are some places where writing slogans can convey messages to more and more people.
Firstly, In the header or footer area if your web pages
Secondly, On the utility bills of the energy resources
On the posters, placards, and banners in the awareness campaigns.
In all social media forums and profiles
In advertising and commercials.
Lastly, On the billboards and hoardings.
Some final talk on save energy slogan
Consuming energy wisely is the need of the day. What we save today will be used tomorrow. To convey this message to people you need to bring this issue into the light. slogans will help you accomplish this task. In this article, I have written all the processes of slogan writing. Some examples are also given. But if you need more feel free to write to us at hello@marketive.com or comment below.